Top Town Auto Locksmith
Top Town Auto Locksmith think it's about time to stop worry about your local emergency locksmith services. Whether your security problem is with your car, home or office you should call Locksmiths in Vaughan to assist you with any lock and key situation.
We can assist you with lockouts and open any type of door lock. We can assist you with key duplication and transponder keys, we can change your lock or upgrade your security system and most of all we can offer you a quick response any time of the day.
Top Town Auto Locksmith - Locksmith Equipment:
Auto Locksmith: key making on location, break-in, ignitions locks
24/7 hours emergency locksmith include holiday
Residential Locksmith: A large variety of deadbolts, plug cylinders, and more locks type
Commercial locksmith: lock change, lock repair, duplicate keys
At Top Town Auto Locksmith we are the ones to upgrade the security of your property. Our home, office and car locksmith services are the best in north Toronto. Whether you need to restore security to your home or office, do not hesitate to contact us. We have all the best equipment, as well as the right people to do the job for you.
Top Town Auto Locksmith also provides services in the following ares:
Vaughan, Thornhill, Woodbridge, Maple, Concord, Kleinburg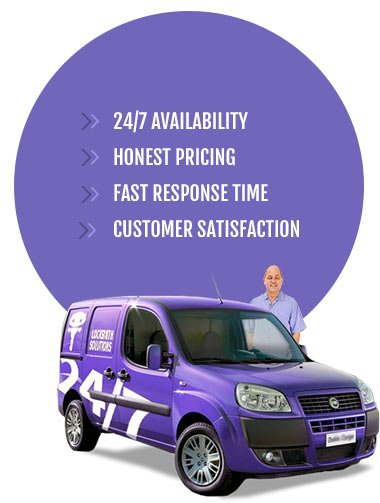 Top Town Auto Locksmiths - 24 Hours Locksmith
Lockouts usually occur when we are in hurry, whether is it for an important meeting or to take kids back home from school. Being locked outside the car, home or office with no one around to help you is surly unpleasant.
We at Top Town Auto Locksmiths are well aware of that, that's why we do our best to give 24 hour quick answer to all emergency calls we get. With our years of experience and advanced locksmith equipment, our team of professional locksmiths is ready to get you out of your jam.
The emergency locksmith team is giving rapid answer to all lockouts, our service is given in cases of home lockouts, car lockouts (including ignition locks) and 24 hours commercial locksmith service in case you locked outside you business.
The 24 hours locksmith team is now available for your entire locksmith needs:
Forgot your car keys in the trunk? Problem with the ignition system in your car? Don't Worry! Just Call 905-370-0240. Our car locksmith team is giving 24 hours answer to all your car locksmith needs. We are dealing with car openings, ignitions locks and key duplication and re-mastering.
Want to protect your business against and burglaries and other threats? Call our commercial locksmith team; we are able to provide you with the most advanced security technology such as alarm systems, CCTV, intercoms and off course locks and keys services.
Simply Call Top Town Auto Locksmith 905-370-0240