24/7 AVAILABILITY
HONEST PRICING
FAST RESPONSE TIME
CUSTOMER SATISFACTION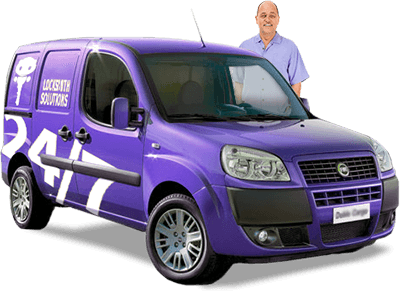 Top Town Auto Locksmith
Top Town Auto Locksmith think it's about time to stop worry about your local emergency locksmith services. Whether your security problem is with your car, home or office you should call Locksmith Vaughan to assist you with any lock and key situation.
We can assist you with lockouts and open any type of door lock. We can assist you with key duplication and transponder keys, we can change your lock or upgrade your security system and most of all we can offer you a quick response any time of the day.
Top Town Auto Locksmith - Locksmith Equipment:
Auto Locksmith: key making on location, break-in, ignitions locks
24/7 hours emergency locksmith include holiday
Residential Locksmith: A large variety of deadbolts, plug cylinders, and more locks type
Commercial locksmith: lock change, lock repair, duplicate keys
At Top Town Auto Locksmith we are the ones to upgrade the security of your property. Our home, office and car locksmith services are the best in north Toronto. Whether you need to restore security to your home or office, do not hesitate to contact us. We have all the best equipment, as well as the right people to do the job for you.
Top Town Auto Locksmith also provides services in the following ares:
Vaughan, Thornhill, Woodbridge, Maple, Concord, Kleinburg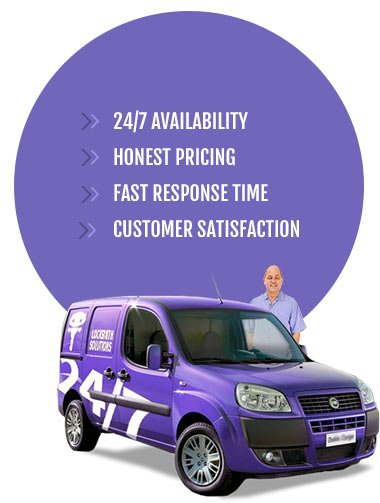 Top Town Auto Locksmiths - 24 Hours Locksmith
Lockouts usually occur when we are in hurry, whether is it for an important meeting or to take kids back home from school. Being locked outside the car, home or office with no one around to help you is surly unpleasant.
We at Top Town Auto Locksmiths are well aware of that, that's why we do our best to give 24 hour quick answer to all emergency calls we get. With our years of experience and advanced locksmith equipment, our team of professional locksmiths is ready to get you out of your jam.
The emergency locksmith team is giving rapid answer to all lockouts, our service is given in cases of home lockouts, car lockouts (including ignition locks) and 24 hours commercial locksmith service in case you locked outside you business.
The 24 hours locksmith team is now available for your entire locksmith needs:
Forgot your car keys in the trunk? Problem with the ignition system in your car? Don't Worry! Just Call 647-361-6796. Our car locksmith team is giving 24 hours answer to all your car locksmith needs. We are dealing with car openings, ignitions locks and key duplication and re-mastering.
Want to protect your business against and burglaries and other threats? Call our commercial locksmith team; we are able to provide you with the most advanced security technology such as alarm systems, CCTV, intercoms and off course locks and keys services.
Simply Call Top Town Auto Locksmith 647-361-6796
There's a smart lock in my home, and I am locked out. Can you help?
Calm down and sit here as rushing will not help you. You told me you have a smart lock which means you cannot call a local person to open it. You have to call experts who are trained to open smart locks. The certified locksmith Ontario can be your right choice as they are experienced and can open the lock without causing much damage.
We have spent years working in this sector and have to undergo training from time to time. Our experts are informed about all varieties of locks when they come up in the market. As a result, we can easily open any locking system without wasting time. If required, you can also go through a few of our testimonials. It will help you know what our customers have to say about the services they have received.
Getting in touch with us is not at all difficult as we are active round the clock. Just dial our locksmith's number and discuss the issue; we will try solving quickly.
Do you solve issues with a lock change and installation?
Yes, of course! We solve issues with a lock change and installation. At times, it happens that, while installing the lock, there has been some problem, and you cannot solve it. There is a technique that should follow while installing locks. If that is not followed, the problem can appear. However, our fast locksmith experts will come and solve the problem.
Also, one suggestion we would like to give you is from the next time, when you have to change locks, you can always count on us. We are experts in installing all kinds of locks and can also do other things. By appointing us, you can get the lock installed properly, and no installation problem will appear.
Some people wanted to know about our pricing structure. Well, irrespective of which service you need, you can ask for an estimate from us. We will never hesitate to share the details before working. Also, we do not add any extra charge at the end.
What to do when I face a frozen car-door issue?
Frozen car door issues have been a common problem nowadays in old cars. Well, it becomes stressful when you have to run for an urgent meeting, and this thing comes up. Well, let's not delay and call the automotive locksmith who will arrive at your location sooner. Our experts are trained to handle frozen car lock issues to open it without causing damage to the vehicle. If you want to know about the process, we can assist you over the phone.
After that, our team of experts will come and visit your location to solve the issue. Once the car door issue gets resolved, you can go ahead and drive the car. Locksmith Vaughan is a professional firm and equipped with all technical tools required to open any specialized lock. We also offer services at minimal rates and sometimes offer discounts based on the work. For more information regarding, you can always speak to our professionals by sending a mail or over the phone.